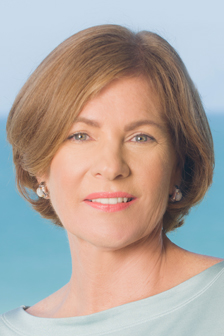 July/August 2017
It's a Busy Summer!
Someone forgot to tell everyone here that July starts the "slow" season on Siesta Key. Our beaches, hotels and homes are filled with visitors, locals and part-time residents. I guess everyone finally figured out how much better it is to float in the Gulf of Mexico on a sunny day that sitting in traffic or on a stuffy subway in our Northern States!
____________________
Siesta Key Beach Trolley Extended Through February 2018
I've met a lot of new families this summer and everyone raves about our beautiful beaches and how easy it is to use public transportation to traverse our Key. The Siesta Key Trolley is a huge success and it has been extended through February 2018. We need to get ridership as high as we can to keep this treasure so I've been handing out buttons promoting it. Hopefully, with a lot of hard work, our Trolley will be a part of Siesta Key for many years to come. The trolley has really cut down on traffic and parking problems – especially in the Village.
If you're in town, stop by the Chamber office in the Siesta Village Plaza to get your free button – or call me and I'll deliver it to you (locally)!
____________________
Siesta Key Real Estate is Strong
And it is especially strong on Crescent Beach!
I could give you a lot of statistics like:
…(As of 7/12/17) the average 2-bed/ 2-bath condo unit for sale is 1,535 sq. feet with an average list price of $829,665 @ $540.50 a square foot.
But your eyes would glaze over.  And that's not the really story anyway.
___________________
The Second Home Buyer Wish List
The real story is that my 2nd home condo buyers appear to all want the same things:
Crescent Beach location – between Point of Rocks and the Village
A minimum of 2 bedrooms and 2 baths
The ability to rent the unit
A complex with weekly rentals to maximize rental income
An on-site management company
A resort-type complex with deeded beach access and a pool and spa
A water view – either the Gulf of Mexico or the Intercoastal
As of 7/21/17, only 158 condo units were for sale on Siesta Key.  And only 42 of those units met the above criteria.
But don't despair!  I have 2 great properties for you!
____________________
Horizons West | 6140 Midnight Pass Road | Unit 608 
NEW PRICE on SIESTA KEY:  $1,297,000

The price might be new, but the amazing view hasn't changed. Yes, the above photo was taken from the Unit!
This rare 3 bedroom / 2 bath 6th floor corner unit
Horizons West is a gulf-to-bay community with the following amenities:

Gulfside pool and spa
Covered beach cabanas
Gulfside grills
Kayak and SUP Storage
Beautiful and tranquil Bayside park
Bayside day dock and grill
2nd pool off the community room
Low $560 HOA fees
 Click Here to view this beautiful property:  Horizons West Unit 608
Horizons West is located on beautiful Crescent Beach where the water is warmer than our cool, quartz sand. Don't miss seeing this great unit. Make your dreams a reality!
_____________________
Siesta Breakers | 6480 Midnight Pass Road | Unit 312 
NEW LISTING – Not yet in MLS – $799,900
Shhhh – You're the first to know!

Beautifully updated 2 bedroom / 2 bath unit
The unit shows bigger than its 1,265 square feet and also includes a beautiful balcony
Views of the Gulf of Mexico and pool
The stunning kitchen and bathrooms are remodeled
Washer and Dryer in unit
Siesta Breakers offers one-week minimum rentals

Unit 312 already has a 75-day renter in place for 2018

Last sale in this complex was in 2015
Siesta Breakers is in a great location just south of the Stickney Point Bridge and directly on Crescent Beach. No car is needed to get to grocery, dining, shopping and a full-service marina.
Leave your car in your covered carport and walk or take Siesta Key Trolley to all our amenities!
____________________
Sold by Suki – Horizons West | Unit 109
I'm So happy to welcome new owners to Unit 109 at Horizons West!
I represented the Sellers on the sale of this dramatic 1 bedroom / 1 bath unit on the first floor.
Laurie and Jeff – Welcome to Horizons West!
There's more to this transaction than just selling real estate. My husband, Vince and I met two wonderful people who will remain friends with for a very long time.
Laurie and Jeff are a great couple and so fun to be around; we seem to always be laughing when we are together.
____________________
I'm Here to Help
Whatever your needs: buying, selling, renting or just learning about Siesta Key, I'm here to help?
Call my cellphone: 941-587-2289
Michael Saunders & Company | 5100 Ocean Boulevard | Sarasota, Florida 34242