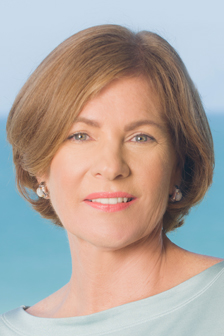 Writing my first blog sounded like an easy thing to do. At least it did until I sat down to write this. My vision for this blog is to explore and celebrate everything about the Siesta Key and Sarasota area, with topics like:
The history of our area
Things to do that locals and visitors may not know about
Fun Sarasota and Siesta Key events
Real estate information and helpful hints
Great restaurants and shopping
And, of course, my Sarasota and Siesta Key real estate listings!
I want my blogs to be informative, fun and interactive. Tidbits of information that people actually look forward to. But where do I start? I guess the logical first blog post is to tell you why I decided on a career in real estate and why I picked Michael Saunders & Company. So, big breath, sitting up straight and fingers on the keyboard – welcome to my first blog.
WHY A CAREER IN REAL ESTATE?
I had been contemplating a career change for a number of years. Actually, I had been contemplating many life changes for a number of years. I guess I'm at that age where time starts slipping away and I began to wonder about the important things in life that I wasn't focusing on enough: family, friendships and charity. Instead, my thoughts turned to calculating how many more miles I have to travel to retain my elite airline status and my next client deadline.
I had a very lucrative mortgage consulting business that no longer seemed to excite me. I really thought about what I wanted to do for My Life: Chapter 2. I had a list of what I wanted out of my new career: 1) something I was passionate about; 2) limited business travel; 3) making an impact on the lives of people I came into contact with; 4) giving back to my community – not just in dollars, but in time and energy. Constant travel equates to no home time to meet or help people.
I talked to my friends David and Phil in California. I'm passionate about contemporary and pop art. I had always wanted to open an art gallery. And I still do. Someday, but not today.
My friend Stephen suggested I get on a board of directors of a charitable organization. That would perfectly fit my background. But that's not what I wanted to do as a career. That comes later.
On weekends my husband and I poured through Realtor.com listings just to keep an eye on the Sarasota / Siesta Key market. We rode our bikes through neighborhoods looking at open houses. We toured Sarasota School of Architecture listings. We set up spreadsheets to analyze property values, price per square foot and amenities (I know, I need to get out more).  In order to satisfy myself that I didn't want to move from my current condo, I inspected nearly 90% of the condo complexes on Siesta Key. I started an excel spreadsheet of which complexes allowed pets. My grandfather was in commercial real estate in Sarasota and my grandmother was a Siesta Key realtor in the 1970's. When I was young our conversations always turned to Siesta Key real estate. My grandfather would say, "Honey – they're not making any more waterfront land. Invest in real estate." Real estate was always on my mind.
Ping! It hit me: I should get my real estate license. Maybe to anyone reading this blog, this should have been evident. But sometimes it's hardest to see what is right under our noses! I took the online Realtor course and passed in just over 20 days. After passing the licensing test, I didn't really know what I wanted to do with my license. I set up several interviews around town with real estate firms. They were all great and I was offered several wonderful opportunities to work with great companies. But nothing felt right.
I decided to call an acquaintance, Debbie Judge, for some advice. I had met Debbie years ago through mutual friends Carol and Steve and remembered her to be an exceptional businesswoman who would give me sage advice. At the time I met with her, Debbie was the manager of Michael Saunders & Company's Siesta Key office. She brought me into her office, and after listening intently as I explained my past career and my passion for real estate, she told me my place was with Michael Saunders & Company. She explained about Michael and Drayton Saunders' dedication to charity and the MSC Foundation. She told me about the people I would meet that could benefit from my past experience. I agreed with her. Walking into the Siesta Key office that day it felt like a big hug enveloped me. And it feels the same way each time I walk through those office doors. Never in my career have I been so welcomed anywhere. Never in my career have I met so many caring people.
I had always thought Michael Saunders & Company was the real estate firm for people buying or selling real estate over $1,000,000. I've come to find out they also represent the most Sarasota buyers and sellers under $500,000. The Michael Saunders difference? It doesn't matter if the home you're buying or selling is worth $10,000,000 or $100,000. EVERYONE is treated like royalty.
I'm happy to have found my new career, and hope you'll join me on this journey when the time comes to buy or sell a home.