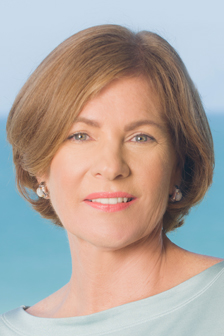 With our brilliant beaches, warm winters and cultural activities it's no wonder so many visitors and residents are drawn to Sarasota County. We have a lifestyle for every age!
Our barrier islands: Manasota Key, Casey Key, Siesta Key, Lido Key and Longboat Key are breathtakingly beautiful.
Our clear blue waters are meant for boating, paddle boarding, kayaking, swimming and fishing.
Our stunning golf courses beckon professional and weekend golfers alike.
Our arts community is among the finest in the country with a world-class museum, performing arts center and stunning art galleries.
Our eclectic restaurants and shopping can delight all tastes and budgets.
Our region has become Florida's Spring Training destination.
Mild, snow-free winters and family summer activities have made Sarasota County a large second home market. Seasonal residents purchase second homes to return to paradise year after year. Our annual residents also purchase second homes to relax at the beach or provide housing for visiting family and friends.
A second home is a wonderful experience that provides years of family enjoyment while offering an excellent investment opportunity.
It's hard for me to put into words how important owning a home on Siesta Key has been for my husband and me. We've made memories with our nieces and nephews that could never have happened without a destination where our families and friends can gather. Our family has made new friends and created warm relationships with people throughout the world who have second homes within our community.
Owning a second home in Sarasota County is a wonderful experience. Being prepared is the key to finding your perfect property.
Here are some things to know and do before beginning your Second Home search:
Nationwide, approximately a 25% of all second-home buyers are interested in offsetting some or all of their costs by renting out their vacation homes when not in use. Sarasota and our barrier islands provide an excellent investment opportunity to utilize your property both as a second home AND as an investment opportunity.
Why do you want a second home?
Starting by putting pen to paper and to make an inventory of your motivation.
1. List your emotional reasons for purchasing your vacation home.
*Are you buying a second home to get away from the snow and winter's brutal cold?
*Is your main intention to have a vacation spot where your children (and their children) come every year – a place where memories are made?
*Are you buying a second home as current or future housing for college children?
*When you reach retirement age will your second home be converted to your primary residence?
Reminder: Florida has no state income tax!
Whatever your reason, determining your intentions will help narrow down the location and type of property you need.
2. List your financial reasons for purchasing a second home.
There are two basic financial reasons for investing in a second home:
*The income stream from renting your property when your are not using it
*The potential property appreciation over time
As a certified Resort and Second Home Property Specialist (RSPS), I can help you select a second home that will meet your emotional AND financial requirements.
I'll work to ensure you have all the answers needed to turn your vacation home into an investment opportunity. We'll work together to take into account the following items:
Selecting the best area for both a second home AND an investment opportunity
Selecting and learning how to work with management firms, on-site management offices and Internet sites such as Airbnb.com
Learning the difference between a true second home and an investment property
Understanding the 14-Day Rental Rule
Recognizing the potential tax benefits of an investment property
Learning the maximum time allowed for an owner to stay in a true investment property while making repairs
Distinguishing the differences between Passive, Active and Material activity
Knowing the mortgage interest deductibility rules
Understanding the steps of converting a second home to a primary residence
Obtaining knowledge on Tax Deferred 1031 Real Property Exchanges
Buying or selling a home is a new beginning
When selecting me as your Realtor, I will guide you through the process of buying or selling a second home to create a smooth, headache free process. Let me and the entire Michael Saunders & Company team help you realize your property ownership dreams.
Imagine the Unimaginable
Visit my website at SarasotaBySuki.com
Call my cellphone at 941-587-2289
Send me an email at CelindaScollo@michaelsaunders.com