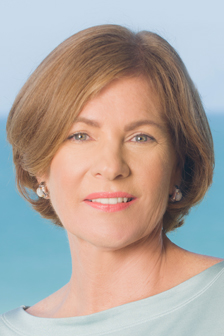 For the last few weeks I've been lucky enough to have so many of my friends – many with their kids – staying on Siesta Key for spring break. These are people I grew up with as their families had second homes or vacationed on Siesta Key for years. Most are from places like Okemos, Lansing, Indianapolis, Madison and Cincinnati. They come for a week or two during this time of year and then (hopefully) again for a week or two in the summer.
Also here are the renters I have met over the years. Some of these great folks have college kids and are still working. Others are retired and can spend several weeks here soaking up the sun and the exercising on Siesta Key's beautiful quartz sand. These folks come from everywhere within the United States and from countries like Canada, Norway, Germany and Great Britain.
It's a great time when so many of my friends are here.  But it's also bittersweet as I know they will be leaving soon and I haven't spent enough time with them. Most days find me working when my friends are lounging on the beach or swimming in the gulf.
I am lucky to have listed a beautiful condo directly on Crescent Beach with amazing beach views. This allows me to watch my family and friends enjoying their time on the beach between my Open House visitors.
As I stand on the lanai of my open house and look down on both old and new friends, I say a silent prayer that they'll continue coming back to Siesta Key. I want them to have a reason to come back.
Today I realize that I have a fantastic "reason" for my friends to return. I have an amazing condo for sale in Horizons West. Click here to view listing details of this 6th floor unit.
Purchasing a piece of paradise is the key to having my friends return to Siesta Key each year.
Purchasing a Siesta Key second home is easy as we have so many great properties to choose from. Whether you want a full-on gulf from view, like my panoramic 3-bedroom corner unit listing, or a view of the intercoastal waterway where you can dock your boat, you can find a Siesta Key property that's right for you and your family.
Most condos on Siesta Key allow owners to rent their units when not in use. This allows the owner to offset some costs by having an income stream. Many of our Siesta Key condo complexes also have on-site rental offices to take the headache out of managing your property.
Have a reason to come back to Siesta Key
If you'd like more information on Siesta Key properties, please contact me directly.
I am your certified Resort and Second Home Property Specialist (RSPS)
Visit my website:  SiestaKeyBySuki.com
Call my cellphone:  941-587-2289
Send me an email:  SukiScollo@michaelsaunders.com
Michael Saunders & Company | 5100 Ocean Boulevard | Sarasota, Florida 34242 | 941.349.3444