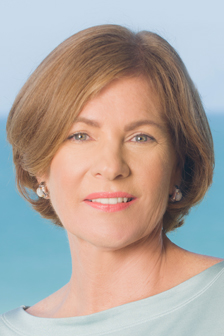 Imagine the Unimaginable
Just off the coast of mainland Sarasota on the Gulf of Mexico lies Siesta Key. This 8 mile long crescent-shaped barrier island is the gem of Florida's west coast.  From Siesta Key's breathtaking white sand beaches to our hip Siesta Key Village, great restaurants and friendly atmosphere, nothing beats life on Siesta!
Want more information about Siesta Key!  Read Top 10 Reasons to Live on Siesta Key.
Getting Here
Siesta Key is located approximately 55 miles south of Tampa on Florida's beautiful west coast and is accessed by two bridges that link the Key to the mainland.
There are 4 major airports within 90 miles of Siesta Key, making it easily accessible to our locals and vacationers alike.  Airports servicing Siesta Key:
Bradenton International Airport
Tampa International Airport
St. Petersburg-Clearwater International Airport and
Southwest Florida International Airport
Beaches
Siesta Key is known for beautiful beaches made from 99% pure quartz. Millions of years old, this sand flowed from the Appalachian Mountains, traveling southward until it was eventually deposited on the shores of Siesta Key. Our sand is so white and so reflective that even on the hottest days, it feels cool underfoot. As quartz crystal is a natural conductor of energy, the holistic community believes that our soft white sand maximizes the body's ability to heal both physically and emotionally. Shallow water depth near the shore makes it one of the safest beaches in the country and great for small children.
Getting Around
Each of Siesta Key's four main areas has their own distinct character and charm: Siesta Beach, Crescent Beach, Turtle Beach and Siesta Key Village. Leave your car behind as all areas are accessible via bicycle. Also try Siesta Key's free shuttle services that work on gratuity-only systems to get you around the Key.
Shopping
Besides beautiful beaches, Siesta Key has a variety of shopping options including grocery stores, drug stores, post offices, gift shops, bike, kayak and paddle board rentals along with a large selections of restaurants and bars at all price levels. Shorts are generally acceptable everywhere on Siesta Key.
Annual Temperatures
Average winter temperatures on Siesta Key range from 71-77 F (22-25 C) during the day and 50-60 F (10-16 F) at night – with the occasional cold front descending upon us. Winter gulf water temperatures range from 63-68 F (17–20 C).
Summer temperatures range from 86-90 F (30-32 C) during the day and 67-75 F (19-24 C) at night. Siesta Key summer gulf water temperatures range from 81 to 88 F (27-31 C).
Accommodations
There are a wide variety of accommodations on Siesta Key to both rent and buy. From studio apartments, condominiums and free-standing villas to waterfront homes with dockage for the largest vessels, Siesta Key has the perfect home to meet owner occupied, second home or investor needs at varying price ranges.  Contact me at 941-587-2289 for real estate tips and assistance.
No matter what time of year there are always activities to be found on and around Siesta Key.
Want more information about Siesta Key or any of our barrier islands?  Contact me at: 941-587-2289.
Or contact me by email by visiting my website at: SiestaKeyBySuki.com.
I'd love to answer any questions you may have or help you secure your piece of paradise!