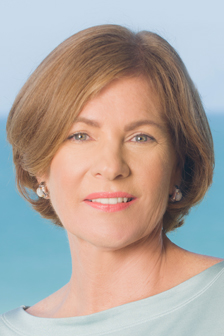 Comedian Helps Me Sell Siesta Key Properties
I'm not a slapstick kind of girl. Growing up, I was never interested in reruns of The Three Stooges. I loved the Sonny and Cher variety show – as long as they were singing. When they did their comedy routines I tended to lose interest. I was a weird kid. I just didn't understand why people laughed at slapstick.
Today, my comedy is the comedy of words: double meanings, political and dry humor. And my comedians are the ones who can get their meaning across in subtle ways using a great monologues and few props. Elizabeth Banks tops my list of great comedians.
I truly can't remember when or where I first saw her – but I remember it was love at first sight. She's funny, gorgeous, has sex appeal and can easily play any leading lady role. But to me she is best in her comedic roles. Her deadpan humor as the announcer in Pitch Perfect left me in tears I was laughing so hard. I forced my husband to watch that movie (twice) – and listening to him laugh just made me laugh harder.
When she became the Realtor.com spokesperson I was so excited. Her TV commercials are cute but they aren't the cutting edge Elizabeth Banks I was waiting for. I search Realtor.com to see what other ads might be available. Voila! I found the comedian I was looking for.
Here is the first video in the series. Please let me know if you'd like to see more.
And when you're ready to buy or sell that dream home, I hope you'll call me. I can personally work with you in the Sarasota area. If you are purchasing or selling an out of town property, I can refer you to one of our Leading Real Estate Companies of the World affiliated real estate firms.
Visit my website:  SiestaKeyBySuki.com
Call my cellphone:  941-587-2289
Send me an email:  SukiScollo@michaelsaunders.com
Michael Saunders & Company | 5100 Ocean Boulevard | Sarasota, Florida 34242 | 941.349.3444