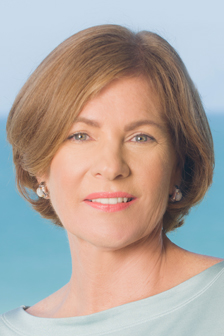 BRAVES BASEBALL MAY BE COMING TO SARASOTA COUNTY
I'm a huge baseball fan and look forward to spring training.  A longtime Detroit Tiger fan (my nickname for them is the "Hello Kitty's"), my mother also has me rooting for our Tampa Bay Rays and my husband is a Yankee fan through and through.  Baseball season at my house gets a little wild!
Now, it looks like we may have another team to add to our Fan Favorite List.  The Atlanta Braves may be relocating their spring training stadium and practice facility to North Port in Sarasota County.  The facility being discussed is located south of the State College of Florida campus in the West Villages area.
According to the Sarasota Herald-Tribune's front page article on Wednesday, January 25, the Braves announced they are now negotiating only with Sarasota County and hope to be in their new facility by 2019.  The complex would include a 6,500 seat stadium, team club house, training facilities, multiple practice fields and a sports medicine and player academy.
I'm digging out my Dale Murphy (#3) signed baseball in tribute!
MICHAEL SAUNDERS & COMPANY
Many of my followers read my blogs to get tips and insights about Sarasota activities, our housing market, and learn about "local gems" that otherwise may have gone unnoticed.  What you may not be familiar with are the blogs produced by Michael Saunders & Company.
Below is a great article about Sarasota baseball along with other area activities.  I hope you enjoy reading this article as much as I did.
Baseball in Sarasota by Michael Saunders & Company
NOW IS THE TIME TO BUY IN SARASOTA COUNTY
Sarasota continues to be a hot real estate market.  The Median Sold Price on December 2016 property sales rose 2.1% to $245,000.  If you interested in buying or selling a Sarasota property, I look forward to working with you to attain your pricing and timing objectives.
Imagine the Unimaginable
Visit my website at SarasotaBySuki.com
Call my cellphone at 941-587-2289
Send me an email at CelindaScollo@michaelsaunders.com